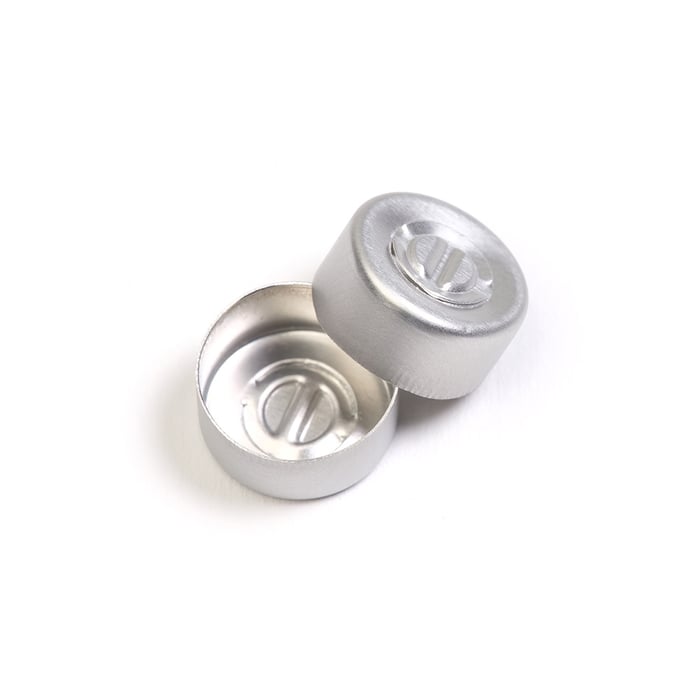 Product Description
The center tab cap enhances the safety and tamper evidence of the sealed product by protecting the injection site of the stopper with a removable aluminum tab. This tab is removed by breakage of the bridges which attach it to the seal.
Designs are available in bottleneck sizes of 13mm, 20mm, 32mm ISO and DIN standards.
Available aluminum colors : clear, gold, blue, green and red lacquered.
To obtain the complete catalogue of designs available please click here.