Additional services
Our network of partner-companies, at the cutting edge of their industry, allows us to provide you with a complete package of complementary solutions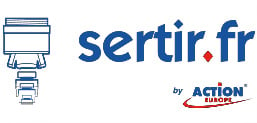 Find the ideal crimping solution for your sample or small batches thanks to our partner ACTION EUROPE, specializing in the design and manufacturing of electrical vial crimping tools.
If you are also interested in testing the integrity of your vials, ACTION EUROPE's Vactronic machine will allow you to perform non-destructive Container Closure Integrity tests.
Improve the efficiency of your manufacturing, filling and quality control processes thanks to the innovative solutions of our partner SalamanderU.
Innovative synthetic resin isolators
Voice-controlled Electronic Batch Record